i love kate middleton's style – the princess/duchess is most definitely in my top 3 on my style icons list. eh, she might even be number one. i think she's fantastic. she's timeless. she's trendy. she's classy and graceful – all the things i want to be – ha 🙂
the duchess' signature color has been navy blue because of her engagement ring, so when she wears color i just swoon. also when she wears anything that isn't a dress or a skirt, but i digress.
here we have some inspiration for a holiday look – a little pop of color a la kate middelton – plus the dresses to get close to the look!
i love this rich purple on kate – pair this dress (very reasonably priced at $63 from KOHLS! (i know!)) with a sparkly brooch and pull your hair back. elegant for the in-laws, definitely. (ps i saw this dress in the store and it is much closer to the color of the dress kate is wearing than the picture would have you think)
i also loved this soft purple alexander mcqueen dress kate wore last year. so soft and feminine.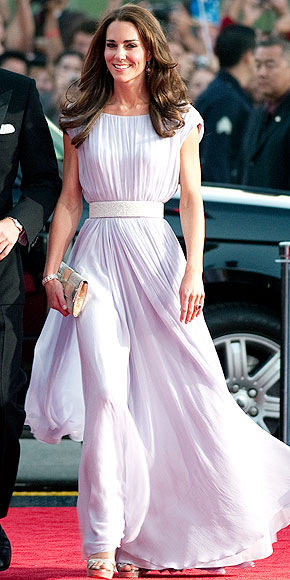 most of us don't get to wear a ballgown very often, so here is a shorter and much more affordable (on sale for $80!) kate-inspired frock. pair with tights, pumps and a black velvet jacked for a holiday-ready look.